Archery in Yorkshire
The purpose of the Yorkshire Archery Association is to promote and support the sport of archery in Yorkshire.
The YAA is the county affiliation body for clubs in Yorkshire.
The YAA represents Yorkshire's archers at the regional and national levels.
The YAA is affiliated to the Northern Counties Archery Society and the Grand National Archery Society (Archery GB).
The YAA has the largest number of affiliated clubs of any English county organisation.
The YAA organises several tournaments each year including the indoor and outdoor county championships.
The YAA selects and manages the Yorkshire county teams.
The YAA maintains records of the highest scores achieved in the various disciplines of archery practised in the county.
Welcome!
Welcome to the website of the Yorkshire Archery Association.

Latest news

Notifications of updates

YAA tournaments

This site
---
YAA funding
for teams participating in the National Midsummer Team Tournament 2014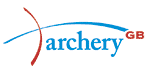 ---
The YAA's new Danage timing system is available for use by YAA clubs: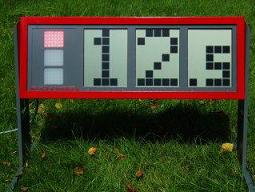 ---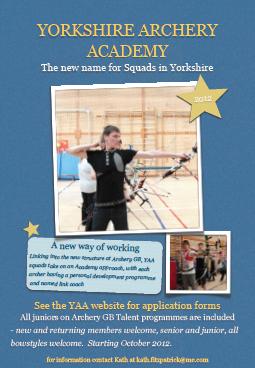 Want to be alerted when a news item appears on this site or a significant change is made? Send an email to yaa@phoenixbowmen.co.uk with the subject line "Subscribe". Once we've confirmed that you want to receive emails from us, we'll add you to the mailing list of people to notify. Your email address will ONLY be used for this purpose and no other.
If you have any suggestions for the site or would like it to feature details of your club or event, please contact the webmaster.
18 April 2014: Janet Sargent's funeral arrangements have been announced:


Janet Sargent's funeral arrangements
Joe Fairburn had a record-breaking weekend at the Chris Farr Memorial Field Archery shoot last weekend:


Joe's record-breaking weekend
Archery Strike will be holding an open event in Wakefield on Friday the 9th of May:


Archery Strike event in Wakefield
Panda Bowmen have rescheduled their Crecy shoot to the 19th of July:


Panda Bowmen Crecy Shoot
12 April 2014: Janet Sargent (formerly Janet Bancroft) has passed away:


Janet Sargent (nee Bancroft)
The YAA and NCAS have announced their affiliation fees for 2014-15, and a one-year trial for junior club bloc fees:


YAA and NCAS affiliation fees 2014-2015
Abbeydale Archers have published the results of their Longbow Western:


Abbeydale Longbow Western results
5 April 2014: The YAA has updated its grants policy for members achieving coaching qualifications - grants are available to any YAA member who has achieved a coaching qualification since the 1st of January 2013:


Coach qualification grants
Sheila Clark of Beverley Target Club has become the latest recipient of the Yorkshire Award:


Sheila Clark receives the Yorkshire Award
A PSE Supra Max compound bow has been added to the Small Ads page:


PSE Supra Max compound (right handed)
Bronte Archers have published the entry form for the WRS Double FITA (12th and 13th July 2014):


Bronte Archers NCAS WRS Double FITA
There are plenty of spaces at the Bronte Archers Spring Weekend Tournaments:


Bronte shoots
30 March 2014: Danum Archers have published the entry form for their Western and New Western shoot:


Danum Archers Western and New Western Tournament (18 May 2014)

25 March 2014: Archery GB (the GNAS) has opened registration for its 2014-2015 Talent Development Programme for archers aged under 20 years:


Archery GB 2014 Talent Development Programme
The YAA will be selling 10 used bosses this year at £40 each:


Sale of used YAA bosses
The item on the recent theft of an archer's equipment has been updated with photos, including one of a unique and distinctive quiver made by Lez Newsome:


Theft of equipment in Leeds
23 March 2014: Archers are asked to keep an eye out for equipment which was stolen from, a car in Leeds recently:


Theft of equipment in Leeds
Harvester Archers will be running a beginners course in May:


Harvester Archers (Doncaster) beginners courses
The Phoenix Bowmen have published the results of their Floodlit National:


Phoenix Bowmen Floodlit National results
19 March 2014: Archery GB (the GNAS) has published the outcomes of the second round of its governance review roadshows:


AGB Governance Review 2nd Round Meetings
Archers of Bridlington and Burton Agnes have published the results of their ABBA Dabba Doo Longbow Western:


ABBA Dabba Doo Longbow Western 2014 results
15 March 2014: With apologies for the delay, the latest YAA newsletter is now online:


Spring 2014 YAA Newsletter
Congratulations to Gayle Cogan and Richard Seekins of Nova Bowmen, who were married today.
Burton Constable Company of Bowmen will be holding a Medieval Longbow shoot on the 8th of June, with a theme which reflects a Medieval version of the Hunger Games:


Burton Constable Company of Bowmen Medieval Longbow Shoo
11 March 2014: Allan Shuker has become Yorkshire's newest County Judge:


Allan Shuker - County Judge
The results of Sunday's YAA Indoor Championships are now available:


YAA Indoor Championships 2014 results
Rochdale Company of Archers (Lancashire) will be holding a charity Double Clout on the 14th of September:


Rochdale Company of Archers Charity Clout
Danielle Brown is offering archery coaching, motivational speaking, and courses aimed at helping people to realise their potential:


Dani Brown, motivator
3 March 2014: The NCAS is calling for juniors to represent the region in the annual battle against the East Midlands:


NCAS juniors team selection 2014
Barnsley Archery Club have published the results of Sunday's Early Bird Western:


Barnsley Early Bird 2014 results
The shoot was well attended and raised a healthy sum for cancer charities:


Barnsley AC Early Bird - funds raised
The Bowmen of Adel and the Royal Society of St George will be holding the Saint George Longbow Tournament in Morley on the 27th of April:


The Saint George Longbow Tournament
Danum Archers will be holding two outdoor open tournaments this year:


Danum Archers Western Tournament (18 May 2014)


Danum Archers Top Town Trophy Shoot (3 August 2014)